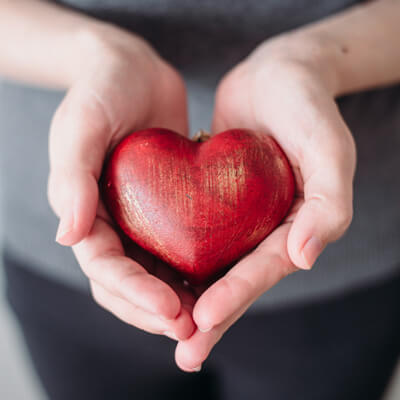 Forest Hall Chiropractic Clinic Reviews
What Our Newcastle upon Tyne Patients Say
At Forest Hall Chiropractic Clinic we love when patients share with us their feedback and comments after chiropractic care. Please read our patient testimonials below to see what other people have achieved through their tailored treatment plans with us.
Share your stories too! Click here to send us your feedback so that we can help to spread the word about the benefits of natural Forest Hall Chiropractic Clinic care.
For more information, or to schedule an appointment contact us today.
---
---
Looking Forward To Future Sessions
Jon was very pleasant and I could really tell that he was taking his time to understand the root of where the pain from my neck/shoulder area was coming from. Looking forward to future sessions.
– Shilpa A.
Confident My Back Problem Can Be Treated
Jon was very professional in his approach and gave me confidence that he could treat my longstanding back problems.
– Fiona A.
Extremely Impressed
I have never visited a chiropractor before and I must say and I was extremely impressed with his knowledge and advice. Jon explained every detail to me.
– Jackie S.
Very Happy
Very happy with the treatment I have received so far and would certainly recommend to others.
– Gary C.
Remarkable Treatment
My treatment has been remarkable. Thank you Jon!
– Yvonne N.
Can Not Speak Highly Enough
Can not speak highly enough of Jon, been stuck injured for 3-4 months and back to normal with no pain after 4 sessions.
– Dean C.
Fantastic Experience
John is fantastic! He is confident and experience in his profession would highly recommend!
– Emma C.
Feeling Better After First Visit
After my first visit I felt a lot better I am sure it can only get better.
– Carol S.
Very Helpful
Very professional and helpful.
– Geraldine T.
Feeling Better
Can not thank you enough for helping me, I'm only on to my 3rd visit and am starting to feel much better already. I really did not expect to feel this good so soon.
– Alyson T.
Better And Quicker Recovery
Better and quicker recovery than seeing a GP.
– Paul B.
Complete Confidence
Been treated by Jon before and have complete confidence in his ability to give me the best treatment.
– Claire B.
Excellent Care
The care I receive has been excellent and I had relief from longstanding back and neck pain even after the first session.
– Ruth D.
Very Friendly
Staff very friendly. Everything explained to me at a leisurely pace so I did not feel rushed at all. Looking forward to my next appointment!
– Elaine N.
Very Professional
Very professional and feels you with 100% confidence of the treatment you undertake. All staff here are very welcoming too.
– Lisa M.
Clear Concise Explanations
Jon was very good with his diagnosis of my problems and his explanations were very clear and concise. I would rate Jon very highly as a good and friendly chiropractor. I was seen by Jon some years ago and he sorted out my problems and relieved the pain I was suffering.
– Peter K.
Excellent Service
Excellent service and treatment.
– Betty W.
Unbelievably Quick Recovery
From the start of my first session with Jon I have been treated with complete professionalism and all treatment has been explained as to process and outcome of each session. And have had an unbelievably quick recovery. Thank you so much to Jon and would strongly recommend his practice to all.
– Darren P.
Total Satisfactiion
Great service and total result satisfaction.
– Alan D.
Always On Hand To Help
Always on hand to help.
– Alan C.
Clear And To The Point
Clear and to the point, on time and made me feel comfortable throughout the appointment.
– Sandra E.
What A Life Saver!
I've been attending Jon's clinic for 5 years, what a life saver. Looking after me from my pregnancy to now! More than highly recommended! Thanks!
– Rebecca C.
Absolutely Brillant!
Absolutely brilliant! Would highly recommend going to see Jon to sort out any aches, pains or injuries.
Treated Herniated Disc
I started being treated by Jon as I was suffering from a herniated disc. I wasn't only feeling the pain, pins and needles and numbness as described but I had lost the reflex actions in my right leg and was only managing with heavy medication. The treatment I received cured the problem but I believe the advice I was given meant this happened more quickly. I can't recommend enough, still pain and symptom free.
– Rachel CS
Very Positive
I came out of my appointment feeling very positive and fully aware of what is ahead in my treatment. I feel my chiropractor will be of a big help to me even after just one visit. I wish you had a clinic nearer to my home town but it is worth traveling.
– Ruth W.
Feeling Better
Feel much better after treatment.
– Manjinder G.
Friendly Atmosphere
A very friendly atmosphere I am completely relaxed when I visit and the treatment I have received has been very helpful. I will definitely recommend this practice.
– Jettinder G.
Excellent Service
Excellent service and treatment. Thank you!
– Eirik R.
Feeling Positive
I came out of my appointment feeling very positive and fully aware of what is ahead in my treatment. I feel my Chiropractor will be of a big help to me even after just one visit.
– Shirley A.
Treatment And Care Always Fantastic
My son and I have been a patients of Jon's for many years. The treatment and care has always been fantastic. I know that if we do have problems Jon will always fit us in. Not only is he a fantastic Chiropractor but we consider him as a very good friend. Would recommend Jon to everyone.
– Kim C.
Welcomed
As it was a first time visit I was made to feel very welcome by the receptionist.
– Susan B.
---
Forest Hall Chiropractic Clinic Reviews | 0191 216-1100